Pedro Catalá — founder and formulator of TWELVE Beauty — is one of the most thoroughly educated founder-formulators we know; he has not only a pharmacy degree, but also a PhD in Natural Product Formulation. As one beauty editor put it, "What Pedro doesn't know about natural product formulation isn't worth knowing." We tend to agree, so we asked him to enlighten us on the toning step of skincare, one that many of us have questions about. As always, he's got answers.
 ***
Ayla: Do we actually need a toning step in our skincare routines? Why?
PEDRO: Yes, we do. No matter how mild the cleanser we use (even oils and balms), the skin always suffers during the cleansing step from friction and mechanical stress. Toning is a way of revitalising and refreshing the skin after the harsh effects of cleansing.
Moreover, the pH of the skin tends to increase after washing your face, especially if your cleanser contains surfactants (in other words, if it foams). Toners are always formulated with a low pH, despite the skin having self-pH regulating abilities. The skin always appreciates a little help, particularly if you suffer from sensitive skin.
Ayla: What are the most important characteristics to look for in a toner?
PEDRO: Ideally, it should not contain alcohol. Alcohol (listed on a label as as "alcohol", "alcohol denat", "ethanol" or "ethyl alcohol") is usually included in a toner because it helps to preserve the formula; however, no matter the origin of it and its dosage, alcohol can be an irritant and can dry the skin.
It should include humectants, such as glycerin or sorbitol, which make the application more pleasant. And it should make the skin feel refreshed, soft and less congested. 
Ayla: What are the most common misconceptions out there about toners?
PEDRO: The main ones are —
"The toners are made to remove the last residues of cleansing product and excess greasiness."
That is true only if you use a bad cleanser that does not rinse off properly or does not do the job that it should do.
"Toners help to reduce pore size."
That is an observation that becomes a marketing claim. If you use an alcoholic toner or a floral one containing a high amount of chelating agents (substances that kidnap impurities to better preserve the formula), such as phytic acid, tetrasodium EDTA and sodium phytate, this can irritate the skin and make the pores look smaller. As you can imagine, irritation is a bad thing. So don't rely on your toner to make large pores smaller.
Ayla: Do you think toners should be sprayed on or applied with a cotton pad?
PEDRO: Spraying the toner enhances the refreshing benefit on the skin. You just need to avoid the eye area.
You can also moisten a cotton pad with the product and tap it on the previously cleaned area. But there are two disadvantages with this method of application: you waste too much product, and if you rub the cotton pad on your skin you might develop reddening due to friction.
Once this beauty routine is finished, the skin must be rehydrated with a night cream or day cream, to reconstitute the hydro-lipid film that covers and protects it like a barrier.
Ayla: When you first started formulating the Elixir, what did you set out to create, and why?
PEDRO: I was aware of how stressful the cleansing process can be for the skin, so I wanted to create something soft yet powerful to revitalise the skin after cleansing. I call it "elixir" because it is more concentrated in active ingredients than a normal toner.
Ayla: Tell us about the key ingredients in the Elixir. Why did you include them?
PEDRO: The Elixir includes a combination of organic antioxidants and skin friendly vitamins. Studies show that this combination improves the production of key lipids on the skin. It is a clever way to develop the barrier function on the skin as it indirectly decreases the TEWL and strengthens the skin, in other words, it makes the skin less vulnerable to external aggressions.
Ayla: Should you let the Elixir dry before applying the next step in a skincare routine?
PEDRO: Not necessarily. After rinsing off the cleanser with water, you can mist the Elixir straight away — in this way the humectants work better on wet skin.
Ayla: Do you suggest spraying the Elixir on throughout the day?
PEDRO: Yes, because it has been designed to maintain the unaltered  moisture content of the skin, which is essential for keeping it hydrated, soft and compact. I also keep a bottle on my desk as I find it so uplifting and drives away bad vibes. I tend to spray it if I receive an annoying email or after my mother calls me…I love her to bits, but she can be hard work!
***
Intrigued by this Elixir? Buy it here or in our San Francisco studio.
And click here to get on our email list — Pedro plans to visit us frequently in San Francisco, much to our delight, and those of you on our newsletter will be the first to learn about his upcoming appearances. If you're not local, never fear: we'll also announce opportunities to ask Pedro your own questions via email and social media.
You May Also like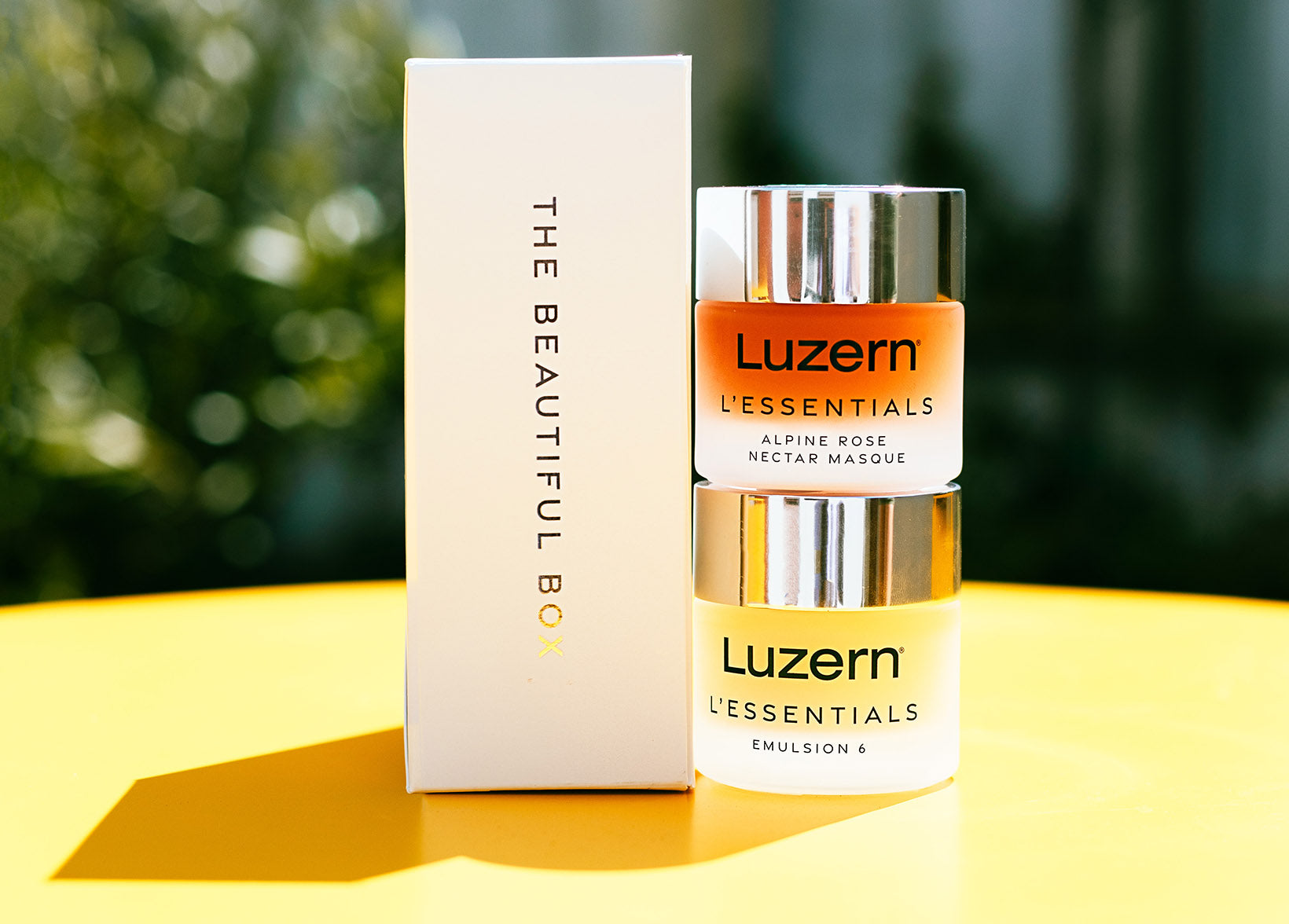 Why are masks so good for us, and what's the best way to fit them into our schedules? We asked Lisamarie DeLucia, Luzern's resident skin expert, to weigh in.