An interview with Dr. Pedro Catalá
Our friend, Dr. Pedro Catalá, recently told us, "No one is spared from the loss of skin flexibility and firmness…and unfortunately, the use of mobile devices and less-than-optimal posture further aggravate the situation."
We did say "our friend," which helped soften the blow of his truth bomb. And we know, Pedro: our posture needs work. But sagging is indeed inevitable, which is one of the many reasons we love his newest formula — one he is particularly proud of. Read all about it in Dara's interview with Pedro below. 
***
Dara: We love that TWELVE is addressing skin firmness! In formulating, you tend to address specific skincare concerns in a way that others haven't before. Tell us what's unusual about the way you're approaching firmness with Plant Perfection.
PEDRO: Plant Perfection Gel Serum is a multi-disciplinary product that combines powerful botanicals with the latest innovations in biotechnology. It tackles this concern from a few different angles, from well-known tensors (which I could not use until the supplier launched the preservative free version this year) to hard working peptides.
Dara: In it, you're using a plant extract that is a retinol alternative. Why did you choose not to use retinol?
PEDRO: Yes — in Plant Perfection, we're using the extract of Bidens Pilosa, and in pure TWELVE style, I favor a weed that grows abundantly in most of South America with minimal resources.
Retinol is a great ingredient, but certainly not the best. Sometimes we are afraid to "explore" the unknown and look for alternatives. But when it comes to skincare, there are many wonders still to discover, so why do I have to use what is popular or trendy? Bakuchiol is another alternative to retinol that's used in many other products, but again, formulators in general love moving in their comfort zone and use ingredients that have been around for awhile.
I hope I do not sound like an old grumpy man, but I am a sucker for science-based ingredients, and Bidens Pilosa ticks all boxes for this new formulation.
Dara: You mention that the formula is an alternative to Vitamin C, too. In what sense?
PEDRO: There is another plant-based ingredient that launched lately — collagen amino acids — and it was the final push I needed for Plant Perfection Gel Serum. It consists of small parts of vegetable proteins that, with the help of new biotechnology methods, are assembled in a structure that mimics Type I Collagen. The literature shows brightness and a boost of vitality to the skin that reminds me of the results one might get from pure Vitamin C.
Dara: How do you suggest incorporating Plant Perfection in one's routine?
PEDRO: I have been consistently using it twice daily before my moisturizer (and SPF, during the day), but if you opt to use it once daily, I recommend using it in the morning for a fresh and healthy feel on the skin.
Dara: Are there any specific application methods you suggest?
PEDRO: You only need a small amount, since I use natural humectants that glide on the skin easily in order to reach as much skin possible. Maria Jose from the team loves applying it before her facial yoga class and she is loving the results.
Dara: Anything else we should know about Plant Perfection?
PEDRO: It is not a product designed for mature skin only, since the effects of gravity are visible even from our late thirties — especially nowadays that we spend so much of our day with our head down looking at our cell phones and putting so much pressure on the Y zone (jawline, chin, and neck).
**
We're big fans of Plant Perfection (and Pedro). Learn more about Plant Perfection here, and if you're new to TWELVE, check out our Brand Spotlight.
You May Also like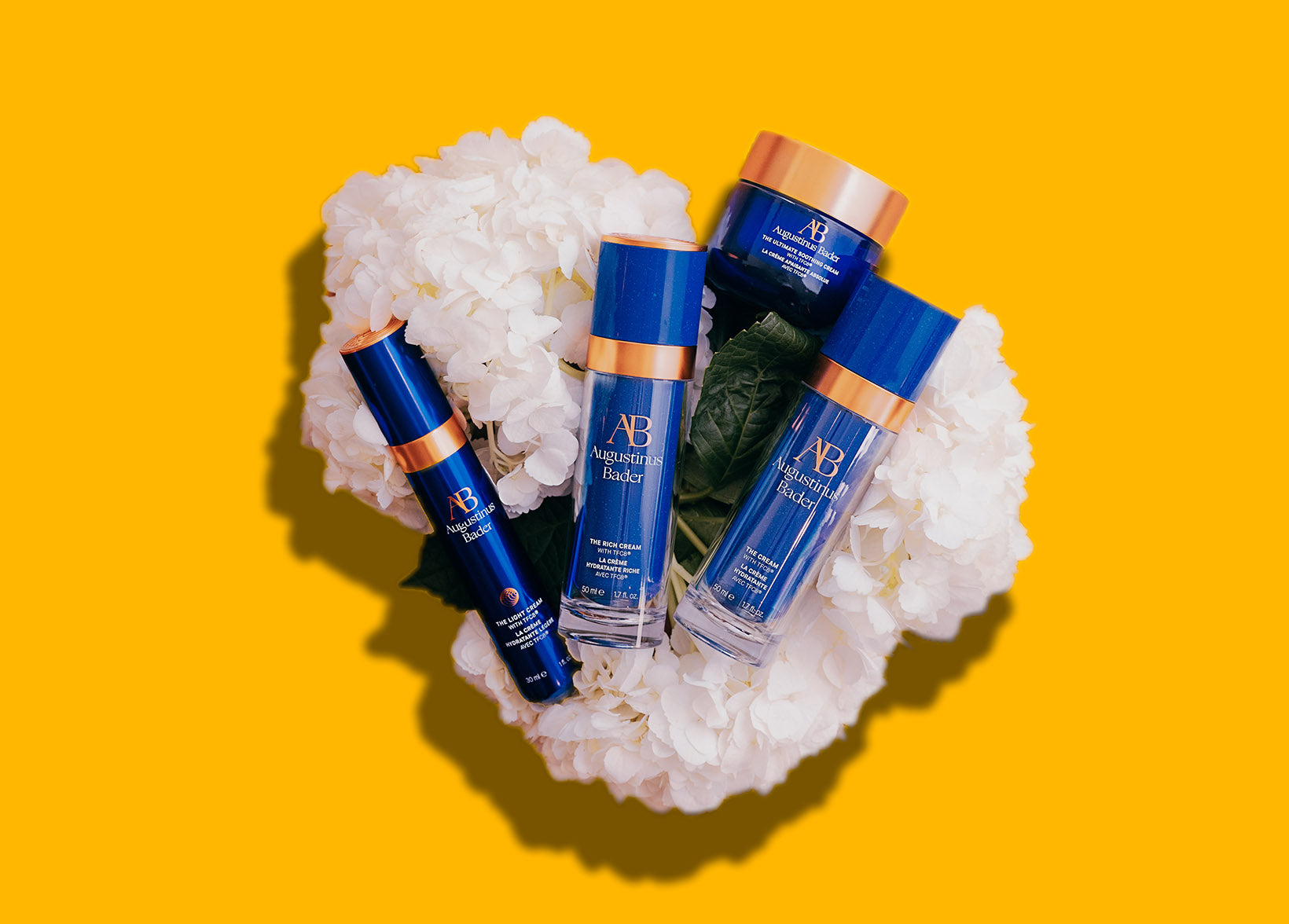 Get an in-depth look at Augustinus Bader in our interview with the team at Augustinus Bader HQ and Professor Bader.