During this time of pandemic fatigue, I've found myself constantly looking for ways to boost my energy; I gather that most of you are, too. It's led me to do some interesting experiments on myself, adjusting my sleep, diet, and exercise habits with varying degrees of success. (My experiments with sugar-free chocolate, I'm sorry to report, have largely been dismal.)
One of the things that works every time, though, is a great face mask. Sure, it falls more under the "fake it till you make it" category than, say, a restorative night's sleep, but it always delivers — and seeing a burst of vitality in your face can inspire you to think, "Ooh, I actually look pretty good. My Oura ring must have been mistaken! I'm ready to take this day on, 'readiness' score be damned."
The mask I've been using the most these days is actually a blend of two products I already had in my bathroom cabinet: the de Mamiel Restorative Cleansing Balm and Brightening Cleanse & Exfoliate. Annee de Mamiel used this mask on me in a facial treatment recently and noted, "Your skin really liked that!" It was incredible, as if a light inside me was turned up a couple of notches higher. I wanted to be able to do that again, obviously.
So I asked her to tell me exactly how to replicate this brightening, plumping, and nourishing mask at home, and she kindly did — and she's right. My skin really likes it. I'm sharing it here because I'm guessing yours will, too.
xx
Dara
Annee's instructions
First, apply the Restorative Cleansing Balm to dry skin, massaging it in as you normally would for your cleansing routine; leave it on.
Then, pour some of the Brightening Cleanse & Exfoliate into your palm, and activate the vitamin C in its formula with drops of water until it's easily spreadable. Gently smooth that over the Cleansing Balm.
Let it sit for 10-15 minutes, then remove it with a warm, wet cloth.
(Perfect before parties — Zoom or otherwise — or anytime you want to look in the mirror and see a remarkably bright complexion looking back at you.)
You May Also like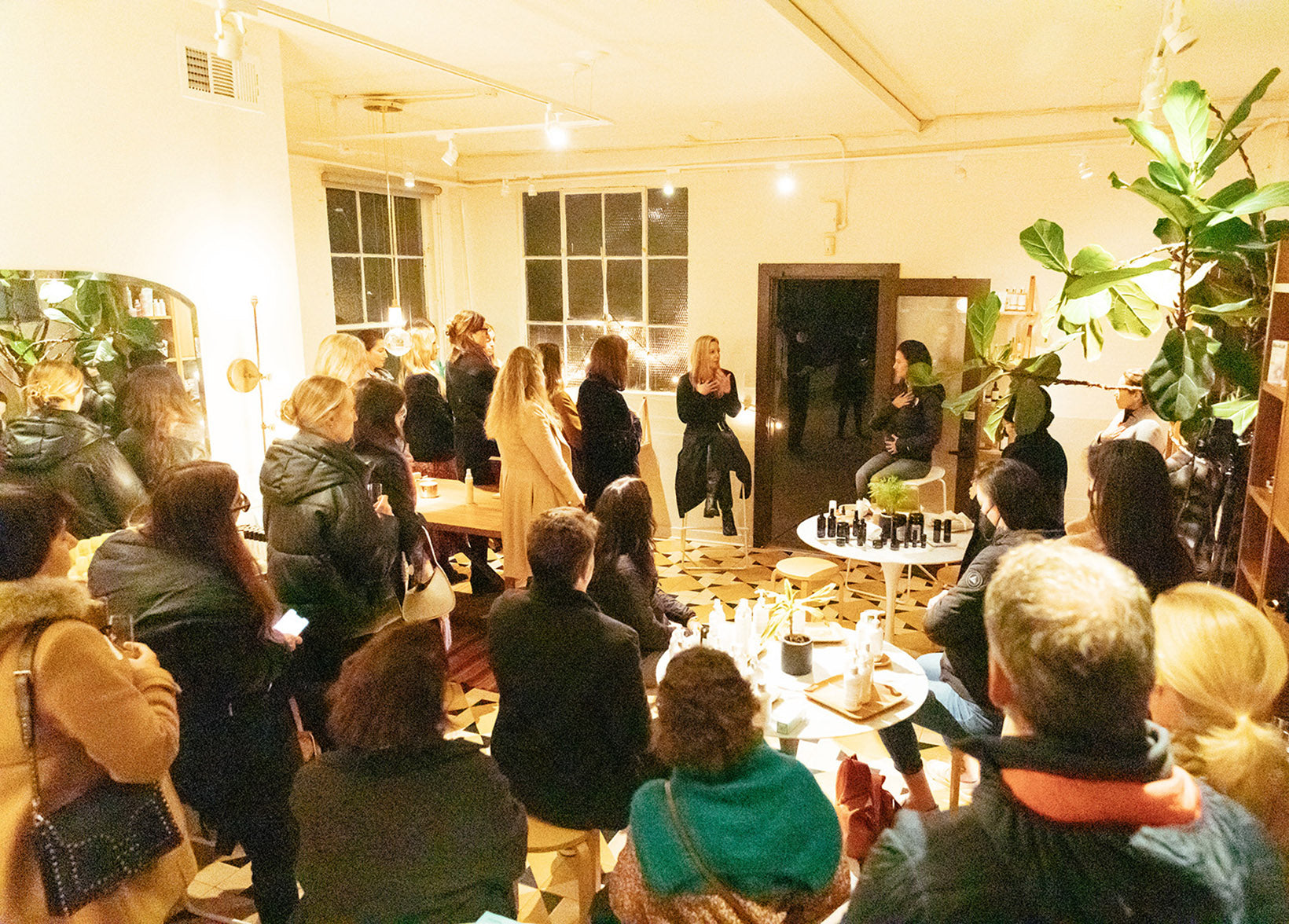 Annee de Mamiel shares a diaphragmatic breathing exercise — a reminder that, yes, in fact, we could probably breathe a bit more deeply in our everyday lives.