Not long ago, we asked our friend Pedro Català, creator of TWELVE Beauty, if he knew of any good makeup brands. His single suggestion? "Manasi7. They're very good formulas. Very good." That's extraordinarily high praise from Pedro, one of our favorite formulation experts, so we immediately tracked them down.
Manasi7 was created by Susanne Manasi Persson, a Stockholm-based makeup artist. It has an approach to makeup products that is at the same time deeply thoughtful and refreshingly boundary-crushing, inspiring us to mix and match and play — similar to the way we find Reverie inspires us to mix and match and play with hair products.
And when we tried the Manasi7 lineup, there's no other description of our reaction than to say that we were blown away. They're incredible. Absolutely awesome. So we had to go a little deeper and get the story behind Manasi7 with its lovely founder, Susanne.
Ayla: What originally inspired you to create Manasi7?
Susanne: It mainly started when I read a book about food additives about 10 years ago. It made me aware of how the food industry works and intrigued me, leading me to learn more about this through courses.  Naturally, this evolved into my becoming very aware of what I ate, and soon after, this got me to read the labels on all of my cosmetics. I noticed that the ingredient lists were very long, and most of them were not very easy to read.
My conclusion was that the conventionally produced beauty products that I used in my line of work as a makeup artist and that dominate the market give great performance, but often contain synthetic chemicals that can have a negative impact on both health and the environment. And many brands mass-produce and change their products several times in a year.
I wanted Manasi7 to stand for a more sustainable way of developing beauty products. I started applying my knowledge of food and ingredients to my interest in makeup and created my own line — products that are multifunctional and give high color payoff, made with natural, wild harvested and certified organic ingredients in a sustainable way.
For me, both personally and as a makeup artist, it has also always been important to be able to cater to all skin tones: this should be the norm, not the exception. That is why the products I develop come in shades suitable for many people and in textures that give buildable color pay-off. For example, someone with a fair skin tone can just as easily use our All Over Colour in Ikura on cheeks as a blush, if gently dabbed, as someone with a very deep skin tone, who could apply more of the formula. Another example is the Skin Enhancer, which is a highly concentrated concealer that can be customized into your own perfect shade to matches your skin tone: you do this by mixing one base shade with either a white shade (to lighten it) or a dark shade (to deepen it).

Ayla: Tell us a little more about your background as a makeup artist. What led you to that profession?
Susanne: I began studying to become a makeup artist in 1995. I think my interest in this profession came from my father's work as a photographer and my mother's talent in sewing and knitting. I probably got my artistic sense from them. After finishing my education, I went on to assist other makeup artists for a year, building my own portfolio along the way — and in 1997, I was signed with an agency.
Up until 2010, I worked full-time as a makeup artist, and after many years in the business, I found myself wanting to create my own products. I started researching the process part-time while working as a makeup artist the rest of the time. Later on, I jumped on a project as a cosmetic product development consultant part-time until about 3 years ago, when I began to focus exclusively on the Manasi 7 project.
Back in 2010, I also started to educate myself on health and wellbeing through books and reading up on PubMed studies. Eventually, I also took a course on sustainability. Wellbeing and sustainability are of great interest to me, and I wanted my knowledge to be imbued in Manasi7's products.

Ayla: Your brand has developed quite a global following. Why do you think it has resonated with so many people around the world?
Susanne: It is probably because the collection merges the great color pay-off of conventional beauty products with the beneficial properties of natural and organic ingredients. You will get the best of both worlds. The products can also be mixed and matched if preferred. What is equally important is to have shades and products for all skin tones, so I have created customizable products and shades that have good pigments so everyone from fair to very deep skin tones can use the products.

Ayla: Many of our customers are online. We offer a sampling service to help them test the products out first, but if they want to just dive in, how do you suggest they start choosing products and shades? What are some of your favorite collections of products among the items that we carry? 
Susanne: Since all the products are highly concentrated and give great color pay-off, you will only need a small amount of product to be able to achieve a good result. The formulas can be dabbed on for a subtle result or layered for a stronger appearance — and since the cream-based products are a base of lightweight oils, butters and waxes, they do not appear "greasy" on the skin. The products are therefore quite stable in the heat and stay put on the skin for awhile.
They are also made to be used either alone or mixed and matched to create your own personal shades. For choosing products and shades, I suggest not being afraid to try and play around and see what suits you the best. For example, our All Over Colours are very pigmented, so you can easily just apply a tiny amount and create a very natural look with almost any of the shades. Then, if you apply it in layers, you can build up the color as much as you´d like and also create a statement lip.
Some of my favorite products are All Over Colour in Ikura, Bronzelighter in Roseate, and Skin Enhancer in Beechwood. The Skin Enhancer in Beechwood is what I use as a concealer as-is, and as a foundation when mixed together with our brand new product, All Over Shine Cristallo, which will be released very soon.
Ayla: You live in a great city. When did you move there? What do you love most about it? 
Susanne: I grew up in the southern part of Sweden and moved to Stockholm in 1995. I really love Stockholm. The city is just the right size for me:, not too big and not too small. Just around the corner from my house, there is a small island with a forest and you can swim there in the summer, so I am very lucky to be living so close to nature.
Ayla: Is there anything else you'd like to share with us?
Susanne: Do not be afraid to play around and use your existing products on different areas than you usually would. You can use your blush as eye shadow, your lipstick as blush, and mix and match to create your own colors. Buy less, but buy better quality. I also believe that slow is the way forward for the modern woman. Slow production and high quality, multifunctional products that last and can be used in many ways: this is the future. Less is more.
Click here to shop the Manasi7 collection. It's breathtaking.
You May Also like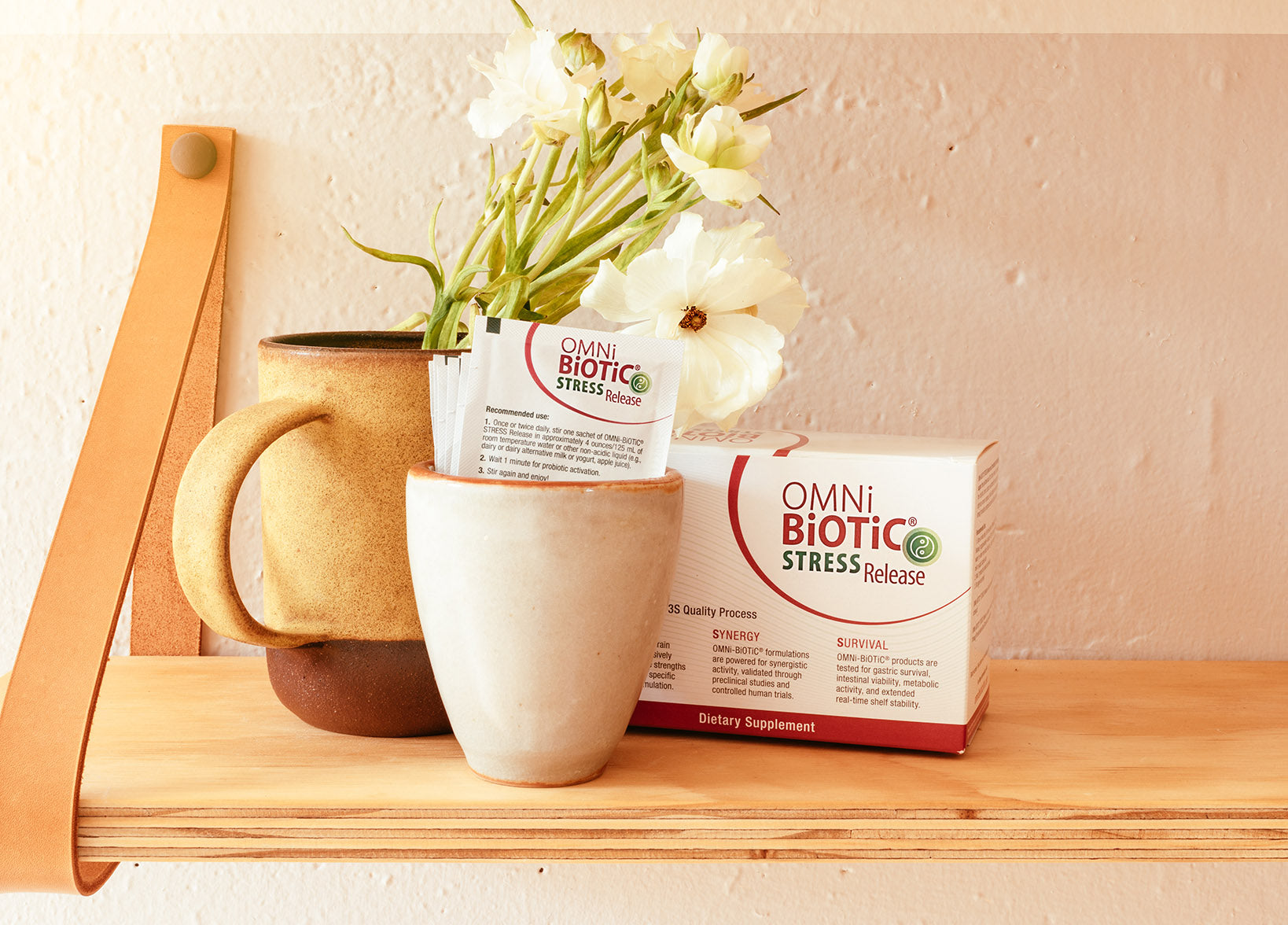 Omni-Biotic, Europe's leading probiotic brand and one of the most trusted, reliable probiotic brands worldwide, is developed by an Austrian company that takes science very seriously. Each probiotic strain they work with is deeply researched; they then combine the most promising ones in...