For some time, I've been thinking that the world of beauty and wellness needs to place greater emphasis on the health of our minds and spirits.
I've been thinking about this since before I started Ayla, actually: it was one of the reasons why I started a retail business. The mission behind our company has always been to help our customers feel more beautiful — not only through the best products that you can always trust, but also through the most thoughtful and caring experience we can provide, one that can help lift our customers' spirits even through a brief interaction. That experience is important, and I'm proud of our team for believing so deeply in that promise and delivering on our mission every single day.
Over time, though, I wondered what else we could do to help you feel lighter, more resilient, and more joyful, even after you interact with us and as you go about your day. Products that are beautiful to use and make you feel better about how you look, giving you the confidence to walk through life with a jauntier step: these can help, certainly. But if you look beautiful on the outside, what if what you feel on the inside doesn't match?
When I want a simple way to ground myself, lift my own spirits, and remind myself of the nuggets of joy to be found in every day, I go for a vigorous hike that rewards me with a beautiful view; I cook something tasty using a favorite farm box (for those of you in the Bay Area — either Martin Bournhonesque or Dominique Crenn's Bleu Belle Farm); or I listen to Igor Levit's recording of Bach's Goldberg Variations, which I find transcendent. But I also understand that these mood-lifters are very specific to me. What, I wondered, could be healthy and non-habit-forming, delivered to you in a package, and flexible enough to address the nuances with which we each approach situations like, for example, the crazy year of 2020?
And a possibility appeared, as though it had been patiently waiting to be noticed all along.
For more than four years, Ayla has partnered with Les Fleurs de Bach - Elixirs & Co in Paris to bring what we think are the world's best Bach flower remedies to our shelves. I've been devoted to their blends ever since: I swear by the Travels blend for jet lag, I adore the Sleep blend for insomnia, and I have long relied upon the Stress blend for daily working-parenting. 
During that time, I became increasingly intrigued by the efficacy of these flower remedies (also referred to as flower essences) and began to learn more. While the blends are an excellent gateway to Bach flowers, the remedies don't truly reach their full potential until they're chosen on an individual basis, with attention paid to the nuances behind your current feelings as well as more constitutional tendencies that can come into play.
My interest grew into a characteristically intense passion as I signed up for several training classes, collected ten different books about Bach flower remedies, and eventually — after countless hours of study — practiced selecting remedies for anyone I could convince to be a custom-blend tester (thank you, all of you). Our team gamely supported me, and a few of them dove into the training and practice process for Bach flower practitioners by my side.
And we now have a few Bach Flower Guides — working under the kind mentorship of the founder of Les Fleurs de Bach, Gérard Wolf — available to specifically advise on the remedy selection process and create custom blends. As 2020 seems hell-bent on continuing to throw challenges our way, it seems to us that there could be no better time to introduce these customized blends to you. You can learn more about the philosophy with which we approach this work, and book a consultation, here. 
Our team found these remedies to be particularly helpful when COVID-19 first turned the world upside down in the spring. From my own perspective, I found that, when I was trying to balance my kids' Zoom school on top of everything else this past spring, my go-to Stress blend wasn't quite doing it. And, thanks to all of that time studying and practicing, I knew why: there was a specific flower essence that I needed to add to it. Or two. Or three.
So I made my own blend specifically for my situation and my temperament. And, while I wasn't immediately transformed into Superwoman, I felt a subtle yet significant change. I was better able to access my reserves of resilience and energy. Instead of waking up with a sense of dread — a feeling that there was no possible way I could handle what was on my plate for the day — I woke up thinking, "I can do this!" And I'm grateful to have these flower essences to help me work through whatever else this year might challenge me with.
This an important thing to note: we're not therapists (see what one of our favorite therapists has to say about 2020 here), and Bach flower remedies are subtle. They're not a magic pill; they won't make pain disappear, whether it's physical or emotional. But in my view, what they do is significant in a different, empowering way. These safe, non-habit-forming, plant-based flower essences — and the process of selecting the ones you need — can help you unpack your feelings, develop self-awareness, and tap into what is already inside of you to develop the strength, resilience, and joy you need to move forward with kindness, compassion, and grace.
In the words of one of our (many) testers, "It's extraordinary. My GP prescribed some Xanax right around the same time for all the things I was going through…and I have not taken even one pill. The flower elixir was enough to sand the edges off."
I certainly can't promise to you all that you won't still need Xanax. But I genuinely hope you find these custom blends of flower essences to be helpful — and, quite possibly, extraordinary.
- Dara
PS Want to hear more of our testers' feedback? You'll find some testimonials here.
You May Also like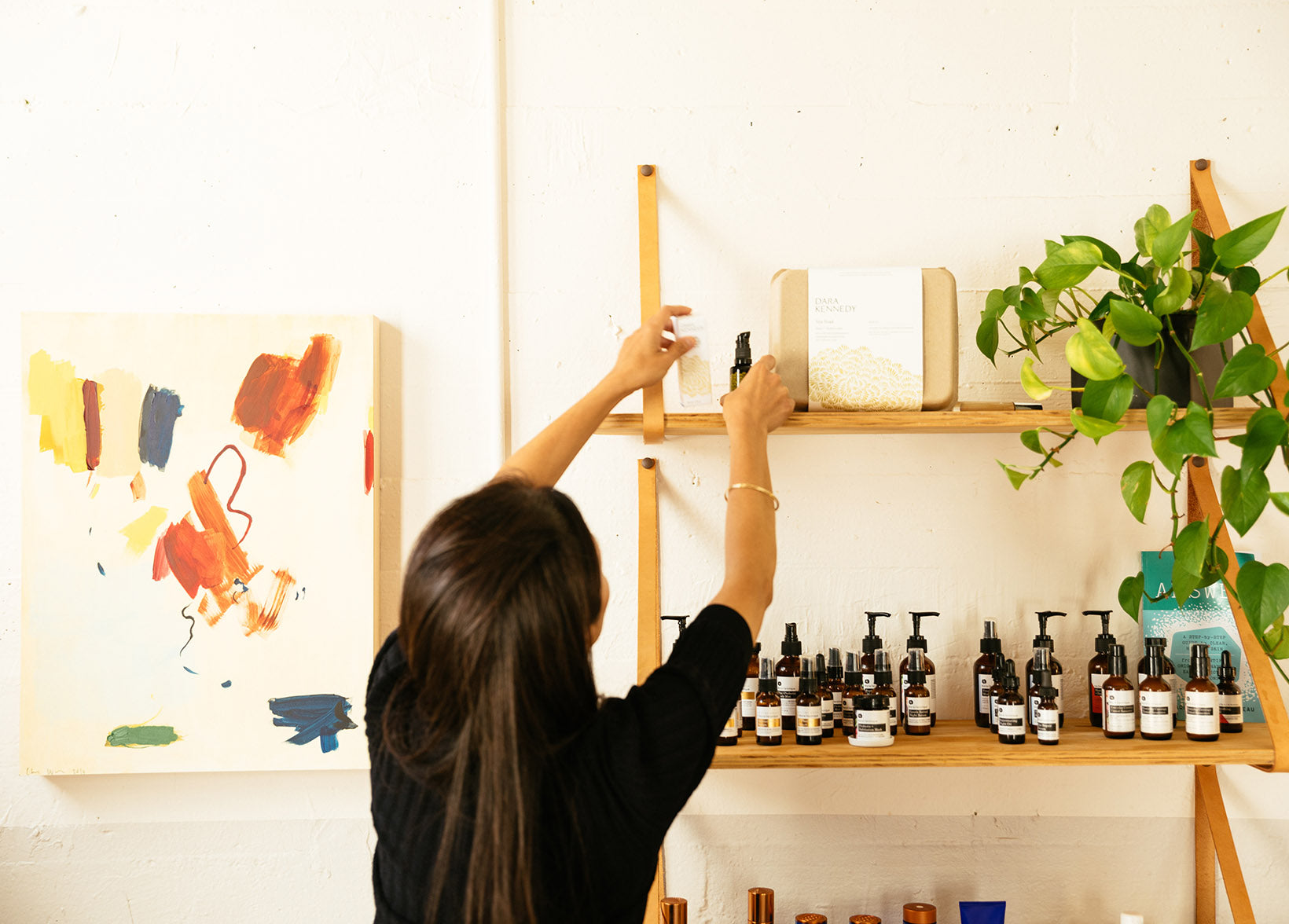 An explanation of antioxidants: what they are, what they do, and why we need them in our skincare (and in our diets).