Michele Scott-Lynch is the creator of the Bouclème non-toxic & natural curly hair care line.
We asked, she answered: Our biggest Bouclème fans sent us their top questions for Bouclème founder Michele Scott-Lynch. Read on for her answers! (And for more tips from Michele, click here.)
Ayla: How do you keep curls bouncy and frizz-free all day, especially in humid weather? 
MICHELE: Using the right amount of each product on wash day will help your curls last all day, but there are some other tricks to it, too.
Start by applying your products to soaking wet hair (don't towel-dry first). If parts of your hair have started to dry when you come out of the shower, spritz them with water and then apply your product.
Then, try increasing the amount of product you use — most of the time, the issue is that not enough product is being used. Click here for a video we created to demonstrate the use of our Curl Cleanser, Curl Conditioner, and Curl Defining Gel on medium curl types; the amount you need may be surprising to you!
And don't be afraid to layer products: it will really help lock the moisture in for a longer time. Leave all of your conditioner in, then add a layer of pure oil (coconut, avocado, or olive) on top to help create a bit of a barrier and trap moisture in the hair. Follow that with 5-6 pumps of Curl Cream, depending on the thickness and length of your hair (for finer, looser curls, 1-2 pumps could be enough). Then, finish with Curl Defining Gel.
Application methods are meaningful, too. Those with looser curls and waves should squeeze and scrunch products into their hair in sections rather than raking through: this will help clumping and curl formation. If you're looking for volume control, always rake products through in a downward motion.
Finally, take advantage of portable products. I always carry a small bottle of Curl Cream and Curl Defining Gel in case it rains (it rains a lot in the UK, and that can really mess up my curls) so I can pop to the bathroom to refresh my curls. If curls feel dry, pour a little Curl Cream into your hands, add some water to loosen it, rub your hands together, and smooth and scrunch it into your curls. If you want more definition, use the Curl Defining Gel. 
Ayla: What's the best way to add height to the roots or crown without creating frizz? 
MICHELE: There are two ways to create lift at the roots —
- The easiest way is to diffuse hair with your head upside down. This ensures that the hair dries at the roots vertically, creating height. 
- You can also use duckbill clips at the crown. Just slide them into the areas where you want to achieve lift and leave to air dry, OR slide your fingers into the roots, lift them up, and diffuse with your hairdryer.
Ayla: The day after I shampoo, should I add product again after I dampen my curls?  
If you feel your curls need a refresh, then yes — absolutely. You can do this with the Curl Conditioner, Curl Cream, or Curl Defining Gel. Experiment and see what works best for you. The Curl Conditioner and Curl Cream will give a moisture boost to dry curls, and the Curl Defining Gel will help add more definition — especially for looser curl types.


Ayla: What Bouclème products work best for certain curl types (tight curls, loose curls, etc.)? 
MICHELE: All our products work for all curl types — it's the way they're used that can make the difference on your end results.
The Hydrating Hair Cleanser is great for greasy scalps and also for those who co-wash with Curl Cleanser as a deeper cleanser once every 4-6 weeks.
The Curl Cleanser is suitable for dry curls. It's not for oil prone scalps, as it's too hydrating and gentle.
The Curl Conditioner should be left in if you have dry, thirsty curls. It can be rinsed out partially (50-80%) or fully for finer textures and looser curls/waves. Experiment to see what works best for you. Remember, frizz is a sign that your hair needs more moisture, so leave more in as needed.
The Curl Cream can be used on fine textures as well as medium-thick. Only use 1-2 pumps on fine, loose curls (depending on length and thickness), concentrating on the midsection and ends. Use 5-7 pumps all over on medium/thick textures.
The Curl Defining Gel is suitable for all curl types. Application differs depending on whether you want extra volume or volume control.
We can't say enough great things about how wonderfully this line works on curls and waves. Check out the Bouclème product line at Ayla here, and read more about the brand here.
Any topic discussed in this article is not intended as medical advice. If you have a medical concern, please check with your doctor.
You May Also like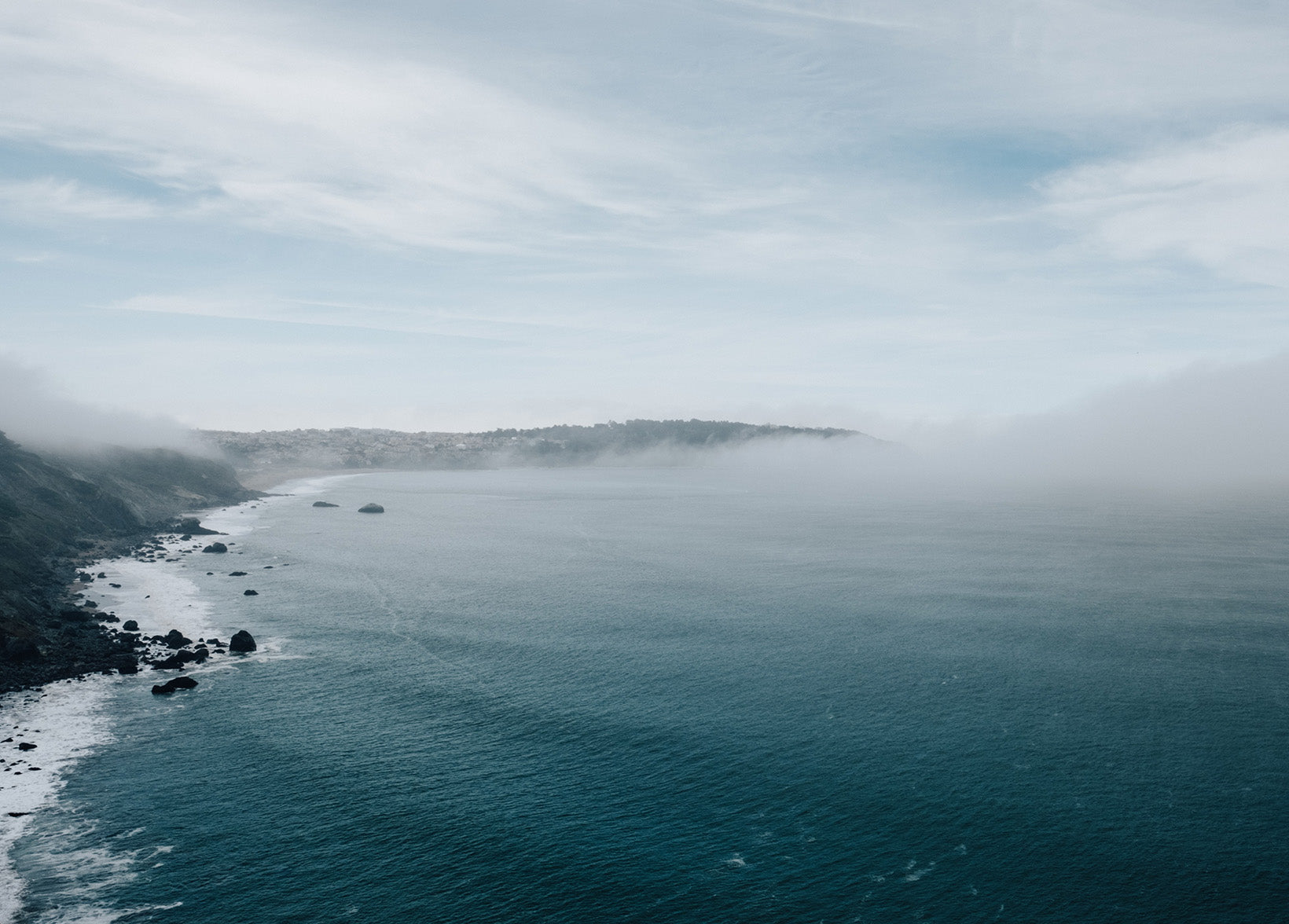 Our friends at Therapy Lab put together this 7-minute guided meditation to usher in a calmer, more peaceful, more grounded moment whenever you need it.