May Lindstrom is often referred to as a "Skin Chef," and one of the things we love about her collection of products is how well they work when mixed together. These products aren't skin type specific because you can combine them to suit your skin and address concerns like acne, dullness, and sensitivity as they arise. Cool, right? But where does one start? We asked May to lead us through her favorite product combinations by skin concern. We hope you love these fun skincare recipes as much as we do. 
Want to learn more about this unique and beautiful brand? Click here for our introductory interview with May.
And if you'd like to get to experience the products with a gifted facialist, we're introducing 30-minute May Lindstrom facials at our SF studio with our esthetician, Sarah. For more information about our facials and to book, click here.
***
Favorite product combinations for acne with The Problem Solver
The Problem Solver is the shared ingredient across all of these recipes; pick your recipe based on the products you have on hand and the type of acne you're experiencing.
- Basic spot treatment: Blend a small amount of The Problem Solver with water or The Jasmine Garden to form a loose, opaque paste. Smooth over desired area and leave for 5-60 minutes.
- To spot treat wet, active pimples that are just coming to a head: Blend The Problem Solver + The Youth Dew to purify and soothe. Smooth over desired area and leave for 5-60 minutes.
- To spot treat painful cystic acne and other inflammatory conditions: Blend The Problem Solver + The Blue Cocoon + The Jasmine Garden. Smooth over desired area and leave for 5-60 minutes.
- For a nourishing boost to your all-over Problem Solver mask: blend The Problem Solver + The Jasmine Garden + The Pendulum Potion. Smooth over face and leave for 30 minutes.
Favorite product combinations for dullness & clogged pores with The Clean Dirt
The Clean Dirt forms the basis of these skin-brightening recipes. We love this product on its own for its instant gratification (skin looks airbrushed, somehow, right after you use it), but blended with other items in the collection, it'll decongest a variety of skin types in a variety of different ways.
- For a skin that needs a quick, moisture-replenishing exfoliating cleanse: Blend 1 tsp The Clean Dirt + 1 tsp The Pendulum Potion. Gently massage on dry skin and rinse with warm water.
- For delicate skin that could use a little cushioning: Blend 1 tsp The Clean Dirt + 1 tsp The Honey Mud + 1/2 tsp water. Leave on for a mini treatment for up to 30 minutes, or just enjoy a quick massage with the pads of your fingertips before rinsing.
- For seriously stuck skin: Blend a dab of The Blue Cocoon with The Clean Dirt  to form a gentle paste. Massage over damp skin and allow to sit for a few minutes. Rinse with warm water, then continue to massage until clear and for a full minute afterwards. (Don't skip this step! The additional massage will release the now-freed dead skin, gently sloughing away rough patches and leaving you glowing.)
Favorite mask for sensitive or dehydrated skin with The Problem Solver and The Honey Mud
Don't even get us started on the yumminess of this combination. It's a great way to make The Problem Solver extra nourishing, cooling, and healing for delicate skin types.
Blend 1 Tbsp The Problem Solver + 1/2 Tbsp The Jasmine Garden + 1/2 Tbsp The Pendulum Potion + a big, luscious dollop of The Honey Mud. Let sit on clean skin for 10-60 minutes before rinsing away to reveal radiant, replenished skin.
*Yes: The Honey Mud is on hiatus. We're confident that it will return soon with an updated formula that's better than ever.
Fun combinations with The Pendulum Potion
Bonus: more fun combinations for The Clean Dirt
Ready to dig into these lusciously luxuriant products? Click here to shop the line, and if you're in San Francisco, stop by our studio at 1825 Bush Street to check them out in person. We're open from 10am-5pm, M-F and 10am-2pm Saturdays. And guess what? We're May Lindstrom's exclusive retailer in San Francisco.
You May Also like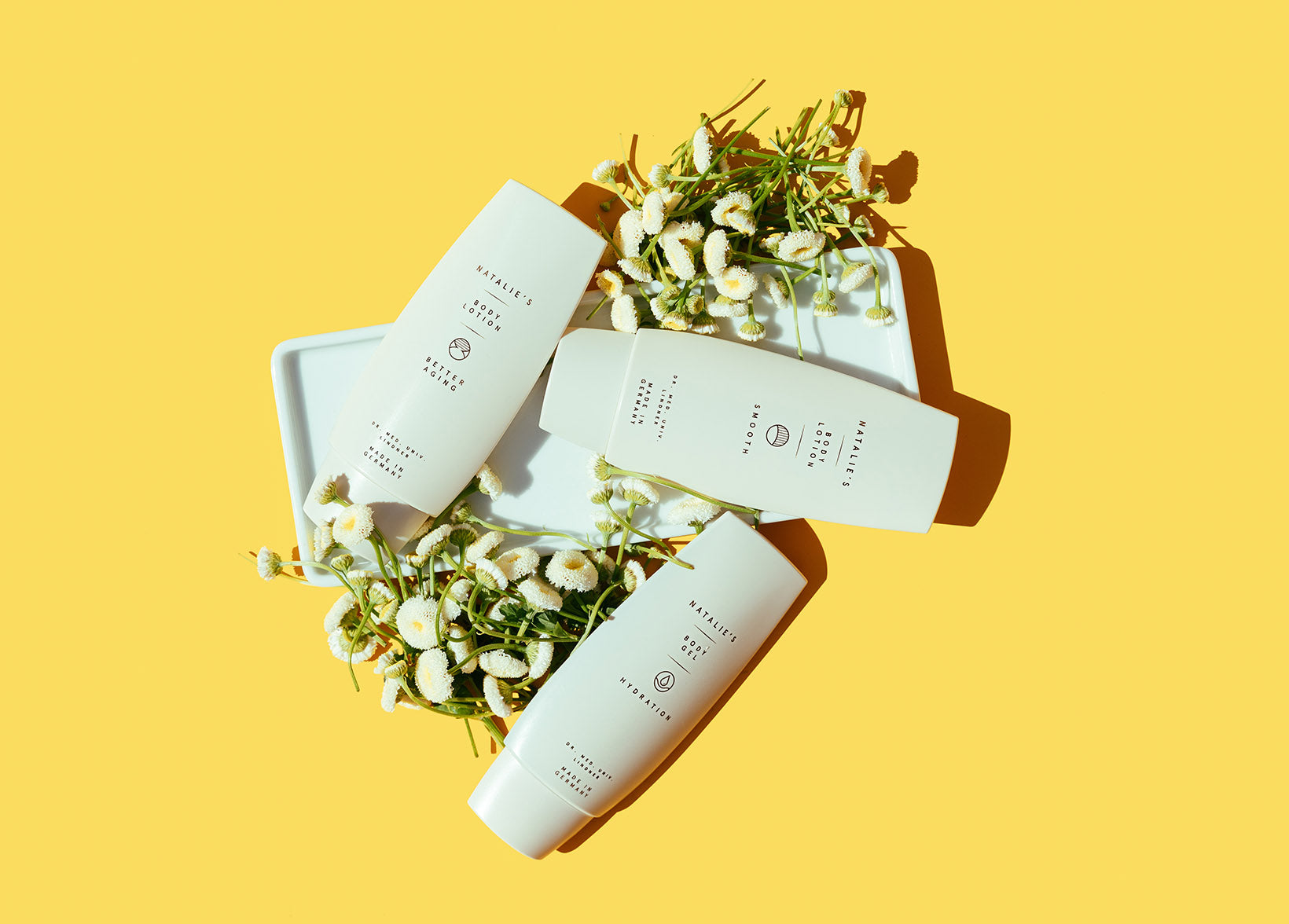 Dr. Natalie Lindner shares her top tips for a smooth shave that leaves you with skin that's soft and soothed, too.