Shifts in temperature and humidity can lead to changes in the way your skin's barrier functions: during these times, skin has to work harder to stay in balance, particularly where hydration is concerned.
This is a frequent struggle in the transition from summer to fall, and it becomes extra challenging with end-of-summer stress thrown into the mix. To help us understand how to protect skin during this time, Dr. Pedro Catalá enlightened us on the best ways to maintain a healthy skin barrier — the key to helping your complexion sail through this transition with grace and calmness.
The products Pedro creates for TWELVE are unique: they feel, somehow, like they belong on the skin. And over time, they make you notice that your skin just seems happier — better able to do its job. Here, he gives you a peek into some of the secrets behind those beautiful results.
***
Ayla: Your main focus with TWELVE is on keeping skin healthier, for a longer period of time. Why is maintaining a healthy skin barrier such a major part of this?
PEDRO: When I am asked this question, the first answer that springs to mind makes me feel like a character in the 90´s movie Clueless, walking on campus with Alicia Silverstone: "This is the part of the skin we see, so it is important to look good."
On a more meaningful note, a compromised, thin, or damaged barrier allows potential harmful bacteria and toxic chemicals to penetrate. A healthy barrier is also able to retain water more effectively. This is why I always emphasize the importance of the dead cells on the outer layers of the skin: they work as a barrier, and eventually, they release key elements of the skin's NMF (Natural Moisturizing Factor).
Generally speaking, if you focus on maintaining a healthy skin barrier, you'll notice greater radiance and better skin tone. So, to finish with a quote by the delightful Cher Horowitz in the above-mentioned movie, nobody will catch you saying, "Did I stumble into some bad lighting?"
Ayla: Thank you for working one of our favorite movies into your response. On the flip side, what happens when the barrier is not functioning properly?
PEDRO: The first thing you'll notice is that it triggers sensitivity. Plus, the skin appears drier and, in some cases, scaly. Dull skin tone can also be a signal that one's skin barrier is in serious need of TLC.
Ayla: So — how can we better ensure that our skin's barrier is healthy and functioning optimally?

PEDRO: To maintain a fully functional skin barrier, you need to focus on two main things: delicate cleansing and thorough moisturizing. This doesn't mean applying greater quantities of product, but rather being more selective with what you put on your skin — choosing products that contain ingredients that will support a healthy barrier. It is particularly important during times of stress, or during those times when the weather is changing or you find sudden changes in the air.
Ayla: We find that your products, in particular, shine during these times — and on sensitive skin of all types. Can you tell why that is? Is there a particular way in which you approach product formulation that makes these products feel so comfortable and supportive to skin's barrier?  

PEDRO: First, as a formulator, I believe it is paramount to understand the ingredients you use. You need to verify their solubility — in water or in oil — and the ideal method and temperature of preparation. You also need to determine if there are any potential interactions with other ingredients.
Equally important, however, is knowledge of how the skin works, its composition, and eventually how the final formula will behave once you apply it on the skin. Skincare works on the surface of the skin and penetrates only through the upper layers of the skin — otherwise it would be classified as a drug — so assessing its effect on the skin's surface is critical. 
With those two tenets in mind, choosing ingredients that are either the same or chemically identical to those found specifically on the skin's hydrolipidic film is what I believe natural formulators should aim for. This natural film covers the entire surface of the skin, and it is a mixture of water-loving ingredients and sebum (natural oils, which account for approximately 95% of the total). This film is also known as acid mantle, which refers to its slightly acidic pH (around 5). 
Many people have asked me why my formulas suit several skin types: sometimes mothers and daughters can even share the same TWELVE products. The answer to this lies in the compatibility of the ingredients I choose with the skin's composition.
Ayla: Can you provide us with some examples of these ingredients?
DR. PEDRO: This topic is vast — so for today, I will focus (big challenge for me!) only on what we find in our skin, and the equivalent you'll find in our skincare formulas. These are some of the most common examples:
| | |
| --- | --- |
| Oils found on the skin | How to spot them on the label |
| Triglycerides | Caprylic/Capric Triglyceride, Prunus Amygdalus Dulcis (Sweet Almond) Oil, Triticum Vulgare (Wheat) Germ Oil |
| Waxes | Simmondsia Chinensis (Jojoba) Seed Oil, Cetaryl alcohol, Carnauba wax |
| Squalene       | Squalene, C13-15 alkane |
| Cholesterol | Cholesterol, Lanosterol |
| Ceramides | Ceramide NP, Ceramide NG, Ceramide NG |
| | |
| --- | --- |
| Water soluble ingredients | How to spot them on the label |
| Free amino acids | Serine, Alanine, Lysine |
| Sugars | Saccharide Isomerate, Sorbitol |
| Lactate | Lactic acid, Sodium Lactate |
| Urea | Urea, Hydroxyethyl Urea |
| Inorganic salts | Sodium PCA, Sodium chloride |
Ayla: Thank you! Anything else you'd like to add?

DR. PEDRO: I'd also like to add a thank you to all of the TWELVE fans for their trust. The comments they send that your team passes along to me help me so much, since I work in a remote part of the country in a kind of isolated environment.
One of the comments I receive (and love) the most is that they're very happy when they start using the products because they feel nice on the skin — but weeks later, they write again commenting on how healthy and radiant their skin looks and feels. There is one more reason for this.
Not having a marketing department can be a flaw in most cases, but I play it to my advantage: nobody tells me what to do or how to do it, and most importantly, nobody sets the cost of the formulas or dictates which trendy ingredient I must use. I do visit most of the ingredient fairs across the globe (not this year, unfortunately!), and I love being up to date with the latest launches: since I teach at the University of Siena, I owe it to the students. But I'm not fussed about trends.
To me, what works for the skin and, most importantly, in which doses, makes the biggest difference. This is why I can't hire a marketing person, as it would create a daily drama in the TWELVE studio! Some of my colleagues tease me about how much of the "good ingredients" I put in my formulas, but this is how I like to create, with no compromises, to leave the skin healthy, balanced, and restored.
***
Fascinating, no? Check out these additional interviews with Pedro:
A Humectant Glossary, Inspired by San Francisco
Pedro's tips for dehydrated skin
A natural remedy for blackheads
Brand spotlight: TWELVE Beauty
You May Also like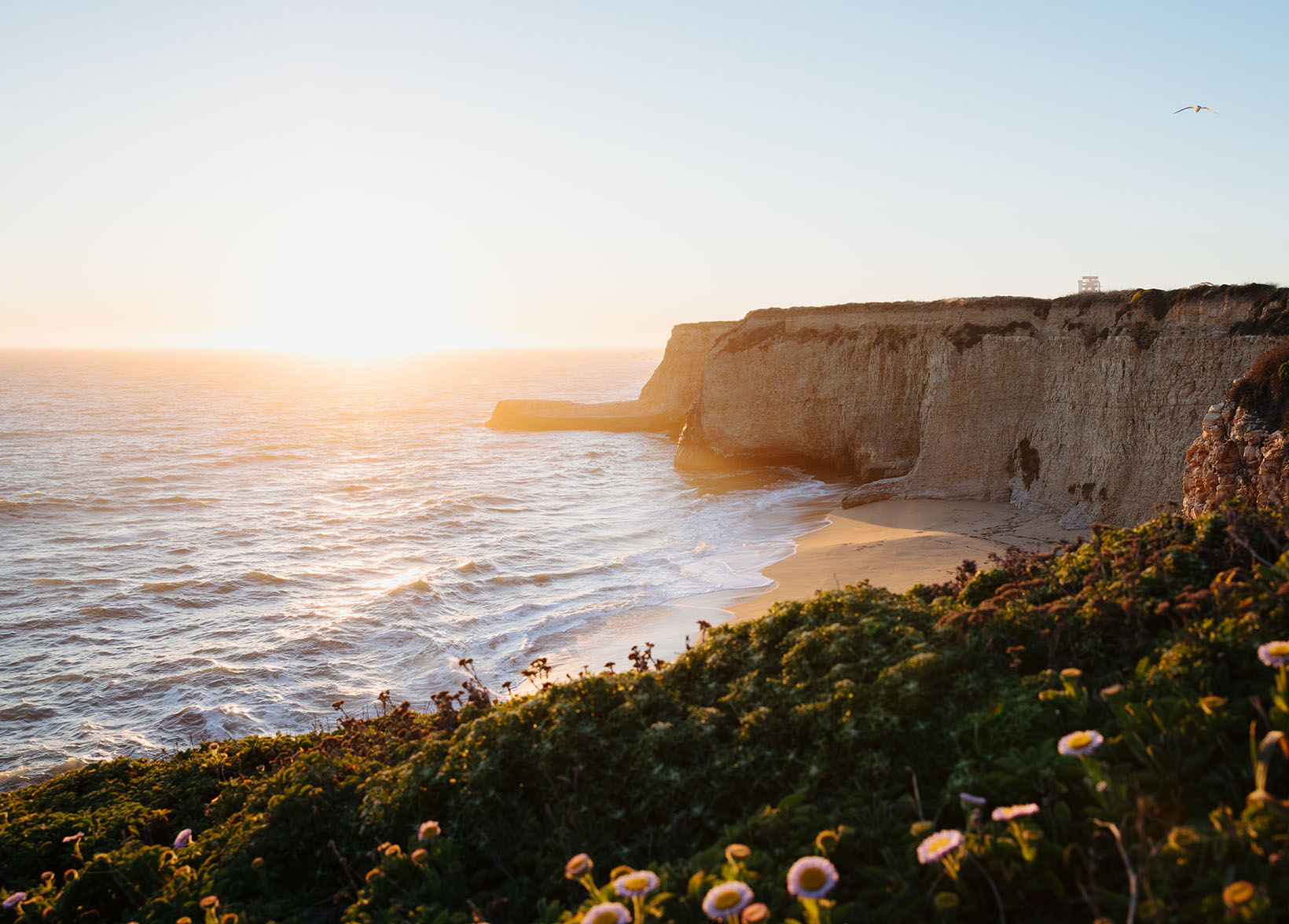 1% is nice...but 5% is even better. That's how much of every Dara Kennedy Sea Serum sale we give to Climate Changemakers, a nonpartisan climate action network that equips volunteers to advance equitable, science-based policies. Learn more from Eliza Nemser, PhD, their co-founder...