If you've read my Thursday notes before, you may already know that over the past couple of years, I've gone from rarely taking baths to taking them nearly every night. Our Sea Soak is my weekly treat: that bath is a special event that I look forward to as I would a massage or a visit to a spa. On other nights, I'll take a Bach flower bath, which is quicker and less of an indulgence, but still very special — and one of the best ways I can set myself up for a good night's sleep.
And it's so easy. All you have to do is add a dropper-full of your favorite combination elixir to your bath water — or, if you use a Custom Remedy (as I do), add some of that.
I'm a bath purist: since I developed my bath habit because of my love of the Sea Soak, I like to nearly submerge myself in the water and splash it on my sensitive-skinned face, which isn't a great idea if there's all kinds of stuff in the water. So my favorite Bach flower bath is very simple: I put in whatever drops I need and add a few big scoops of plain Epsom or sea salt. You can stay in this bath as long as you like, whether it's 10 minutes or an hour, and take this bath as often as you like, too.
I recently had a quick conversation about Bach flower baths with the founder of Les Fleurs de Bach and our kind mentor, Gérard Wolf, and I thought you may want to listen in. If you have any questions about these baths, please don't hesitate to reach out to our team: we're big fans.
-Dara 
***
Dara: I've started adding Bach flower essences to my bath every night and find it to be a wonderful experience, especially if I drink the same blend at the same time. Have you suggested this to clients in your practice?
GERARD: Yes — for example, for the last 30 years at least, I've recommended to mothers that they add 10 drops of Urgency elixir to their babies' bath water. It tends to help calm babies and kids a lot.
And among my clients, it is a common use to put the drops directly in bath water, no matter what your age. Depending on the level of water in the bath, you could add 20 drops, or about a dropper full, of your given Elixir: Urgency, Stress, Sleep, Letting-Go, Energy, Menopause, or Self-Confidence. Even Jet Lag, if you're traveling these days.
The exact number of drops changes from one person to another, so do not worry about having a few drops more or less. It is really the quality, more than the quantity, that matters.
Dara: What do you like about using these drops in a bath?
GERARD: It is an easy way to experience the essences. Nothing else is needed in the bath water — but the flexibility of the essences is such that their effectiveness is not affected by whatever else you may add (salt, foam, or bubbling soap).
To me, I find it amazing that simply being in touch with the essences is helpful, no matter what type of contact you choose: ingesting it in the classic elixirs, applying them topically to the skin, spraying it in the air in a mist or on the body as a perfume, using it in a cosmetic product, or having them in pastilles…they work best when taken if needed, but why not try different ways of taking them?
Dara: We have found that of your combination elixirs, Stress, Sleep, and Letting-Go are our favorites for evening baths. Do you suggest using just one at a time, or is it OK to combine them? 
GERARD: There is nothing to fear if you would like to try two combinations at once and feel that you could benefit from both. You may not find that all the flowers between the two combinations are necessary for your particular situation, but since there are no side effects to taking a few extra ones, you can do so with confidence.
You May Also like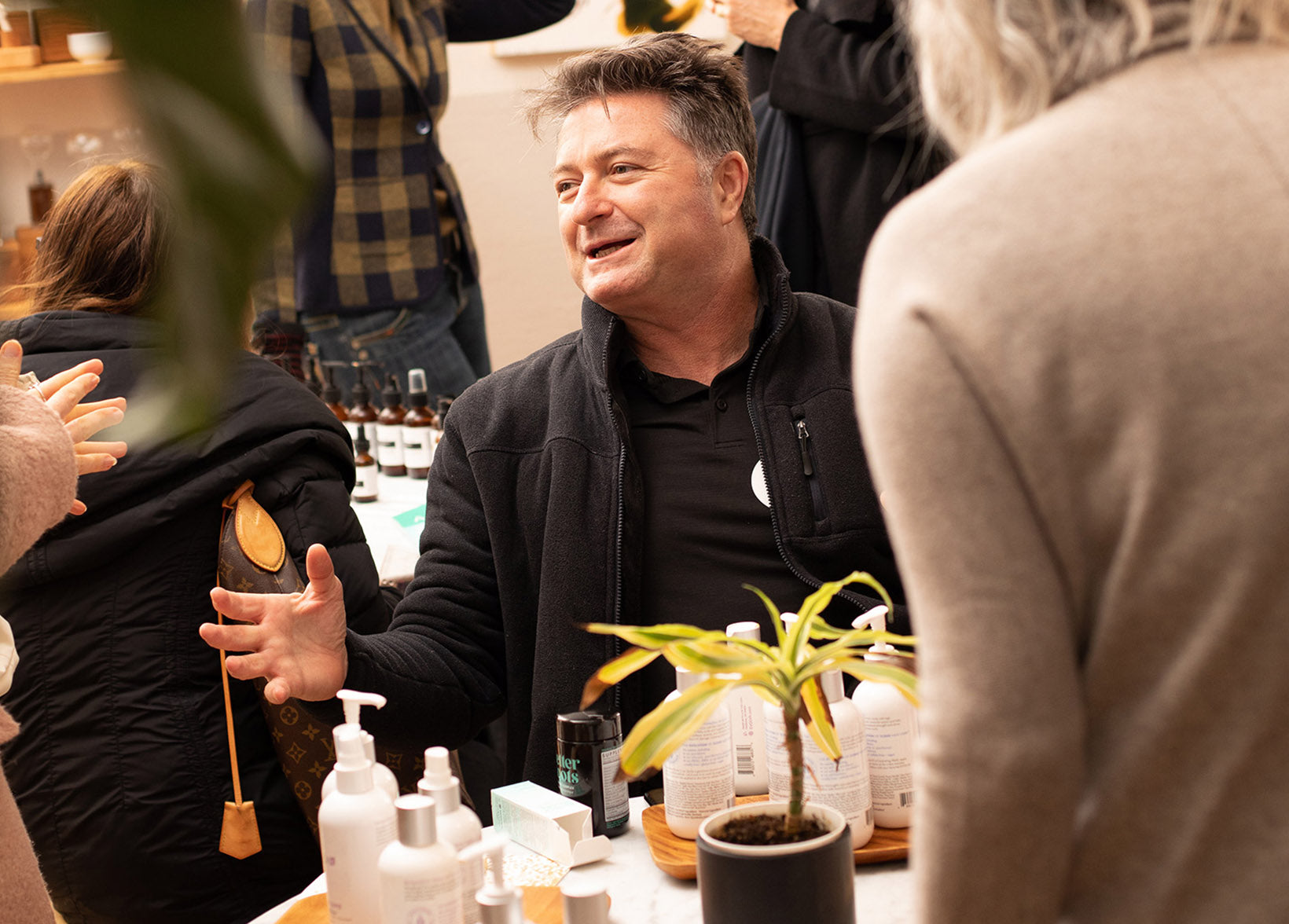 Boris Oak, founder of EVOLVh, told us his four golden rules for hair styling — and they're gems. Check them out here.