MyHavtorn's go-to skincare therapist and product expert, Erica Randlett, is deeply trained in Gua Sha — she's the person who first told us about it years ago — along with massage, lymphatic drainage, and meditation. Having spent five years as a sought-after esthetician at Lanshin in Brooklyn, NY, Erica now gives treatments to those who make pilgrimages to her cozy treatment room in the Berkshires.
Erica first visited us in San Francisco with the MyHavtorn crew soon after we opened up our own cozy treatment room in 2017; she'd been hoping to return for another residency ever since, and we couldn't have been more delighted to welcome her back to Ayla in September 2023. (We'll announce her next visit in our Sunday newsletter; if you're not already signed up for it, you can do so here.)
As she told us during her visit, Gua Sha is an intuitive practice with few hard and fast rules, which we love. Read on for her suggestions to be perfectly prepared for your own at-home Gua Sha sessions.
**
Gua Sha: why do it?
I do Gua Sha for a few different reasons. I know that, when I wake up in the morning after having used my Gua Sha tool at night, my skin will be in really nice shape. There are times when I've used my tool a lot, so much that I've kind of forgotten about it, and all of a sudden I notice my face and think, "Wow, my skin looks great!" It really does make a difference: it gets your circulation going, and when it's a regular practice, you get your skin at an optimum level of health.
Gua Sha is also a great way to clear away the emotional baggage that we hold in our face during the day before heading off to sleep. So I like to do Gua Sha at night, right before bed. I even keep my tool on my nightstand so that I can give gentle strokes right between my eyes, over the pituitary gland, which is so calming — a lovely way to put myself to sleep.
How to prepare your skin for Gua Sha
CLEANSER: Before doing Gua Sha, it's important that your face is clean — and that you've spent some time touching your face so that you know where you're holding tension. Oil cleansing offers so many more opportunities for that connection, and the MyHavtorn Facial Cleanser is so luxurious. It invites you to spend that much more time doing something that many of us could pay more attention to.
MIST: Then I use the MyHavtorn Essence to get circulation going: it's almost like a palate cleanser that opens up your skin before you hydrate and moisturize.
A HYDRATING SERUM + AN OIL: After you mist, it's very important to layer your products for hydration and moisture, from the more light, watery textures to the denser, more oil-rich textures — choosing products that your skin calls for.
Hydration always comes first, since that really allows your skin to receive nutrients. I love the Dara Kennedy Sea Serum for its intense hydration, followed by either the MyHavtorn Botanical Oil Serum (for a lighter texture) or the Facial Oil (for a richer texture). Oils seal in the nutrients you've applied through the Sea Serum and also provide nutrients of their own; if the Gua Sha ritual is going to be longer, I tend to apply more oil than I normally would to allow for more slip with the tool.
How to use your Gua Sha tool
I like the Lanshin Nephrite Jade tool since it's good for both beginners and those who are more experienced with Gua Sha. If you're not sure exactly what to do, this video provides a good introductory lesson. But in general, know that you can't mess it up! A couple of broad guidelines:
- Especially if you're relatively new to Gua Sha, most of the time, you'll want to hold your tool very flat against the skin, at about a 15-degree angle.
- Always start at the back of the neck and go up towards the base of the skull to bring energy from the body up to the head and the face, right along the spine: it's important to loosen up the neck first, and then you can move around your face intuitively. Through Gua Sha, or any facial massage, you really try and build that awareness of your muscles and how you hold them, and what feels good and what doesn't.
- Erica
You May Also like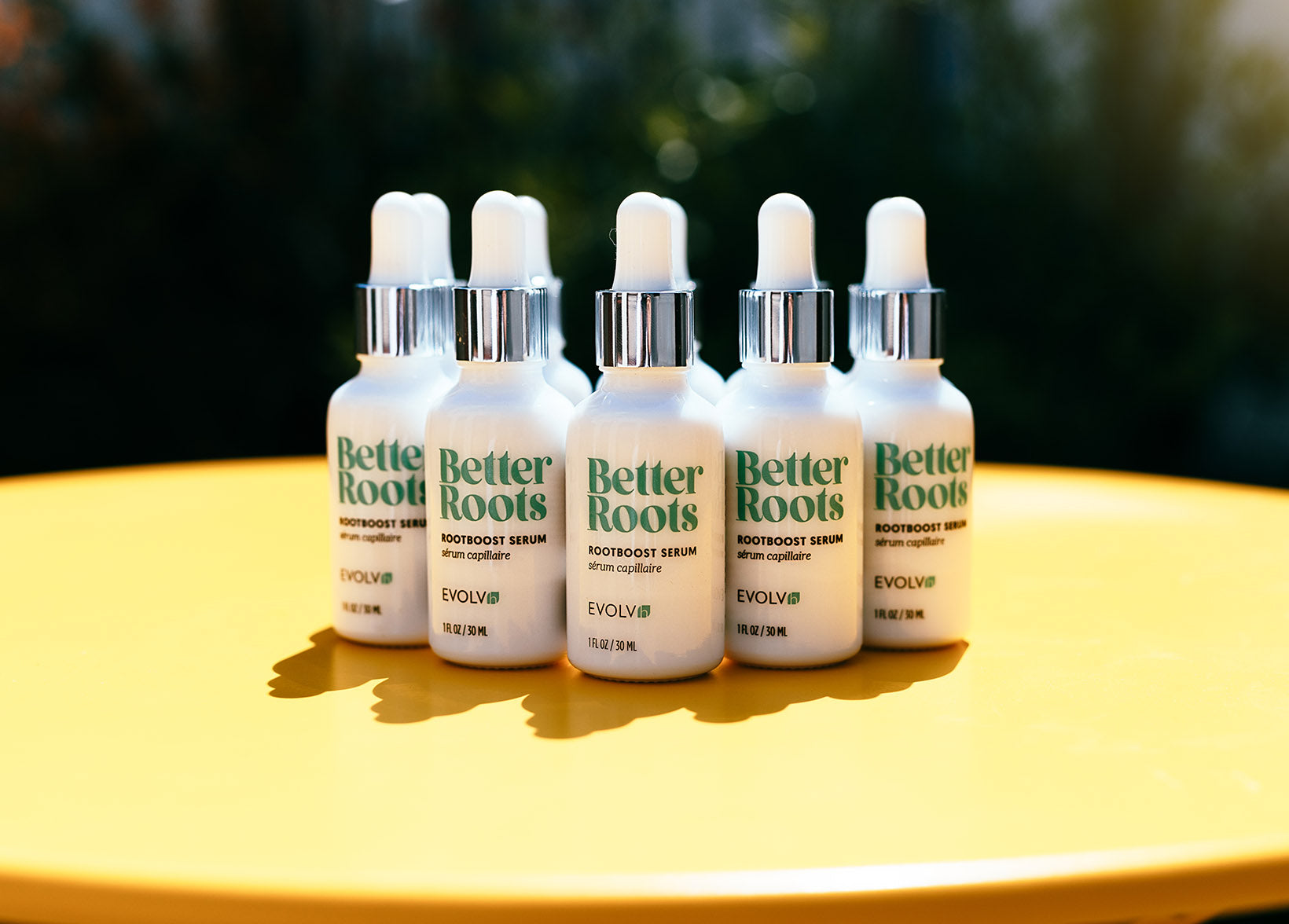 Scalp care has been (deservedly) trending for some time, but we think scalps could still use a little more love — especially when it comes in the form of a product that's this good.