Yu-Chen Shih created Orcé to celebrate a broader range of Asian skin tones with specific makeup shades that weren't offered by other beauty brands. Its Come Closer Foundation also works across a number of non-Asian skin tones and, in the coming year, will work across even more.
We love Orcé's celebration of diversity, and we especially love its commitment to creating formulas that don't just make skin look flawless in the moment, but also work to improve it over time in the way a great skincare product would. Read on to learn about this approach and how it applies to Come Closer Foundation and Perfecting Setting Powder — and get some great tips from Yu-Chen on using their Perfecting Makeup Sponge, too.
Dara: We've heard from a number of Orcé fans that your Come Closer foundation actually improves their skin, which is something that many people don't often expect from makeup. But your foundation really makes a difference!
YU-CHEN: Absolutely! It seems like makeup has garnered a bad rap over the years, as many color products tend to serve little purpose other than to cover and conceal, and typically use ingredients that offer no skincare benefits. I remember when I began playing with makeup as a little girl, my mother and relatives would often tell me to "hurry up and wash it off before it ruins your skin." Wearing makeup felt like a guilty pleasure; something I'd have to pay for later in the form of skin issues like breakouts. I always wondered, why can't makeup be good for you?
The formulation of our Come Closer foundation was led by my beauty philosophy: if it's not good for your skin, you shouldn't be putting it on your face. Together with a dermatologist and chemist, we handpicked quality, ethical ingredients that help to address top skin concerns such as dehydration, loss of radiance, blemishes, hyperpigmentation, and visible signs of aging. Then, we went the extra mile to ensure that our formula is safe to use for sensitive skin and acne-prone skin through rigorous dermatologist testing. 
Many of our customers report seeing their skin transform - from the most immediate reduction in breakouts to youthful radiance and evenness of complexion that happens over time. One even asked if our foundation contains benzoyl peroxide, as her skin cleared up after she made the switch to our foundation. The answer is no - since our foundation was formulated for sensitive skin, it does not contain any harsh ingredients like benzoyl peroxide or salicylic acid. The improvement is almost instant when you replace a pore-clogging foundation with one that is non-comedogenic and oil-free.
Dara: We also love that Come Closer also contains zinc oxide, titanium dioxide, and iron oxides — which can provide additional support (on top of sunscreen) for those of us who are concerned about both sun exposure and blue light exposure from screens.
 YU-CHEN: Yes, zinc oxide and titanium dioxide are known to be physical blockers of UVA and UVB, while iron oxides help to protect skin from blue light. Even though our chemist estimates our foundation to provide protection equivalent to anywhere between SPF 15 and SPF 30, our foundation is not meant to be used as a sunscreen. We strongly recommend applying your favorite non-pilling sunscreen to close out your morning skincare routine before applying foundation. This will ensure your skin gets the most adequate protection it needs from the harmful effects of sun exposure.
Dara: Tell us about your Perfecting Makeup Sponge. What led you to create a sponge, and how do you recommend using it?
YU-CHEN: I'm a beauty junkie through and through — anyone who has visited my place would agree that I could very well run a beauty supply store out of my bathroom. I love experimenting with all different types of makeup tools, but it is such a huge challenge for me to pack light when I have to travel or do my makeup on the go. Usually, my attempt at streamlining would be to pack a flat foundation brush to lay the foundation onto my face evenly, a dense foundation brush to buff it out, a sponge to blend out the streaks, and a fluffy brush for applying setting powder. My makeup bag still ends up being overstuffed and heavy. So, I decided to create a multi-purpose tool that truly does it all. 
Our Perfecting Makeup Sponge works across all formulas - whether it is liquid, cream, or powder. It features a round end for blending large areas and a flat, slanted edge that allows for precision application. I like to use my Perfecting Makeup Sponge damp for both foundation and setting powder application. Place the sponge under running water and pump a few times until it expands in size, then remove and squeeze out excess liquid. First, I dispense some foundation on the back of my hand, then with a ring finger, dot the product evenly all over my face. Next, use the round bottom of the sponge to blend large areas like my cheeks, forehead, and chin in a pat and roll motion. Then, apply foundation on the rest of the face and use the pointed end to blend harder-to-reach areas like around the nose and eyes. Lastly, I only set the areas of my face that tend to get oily with our Come Closer Setting Powder to retain that luminous glow. Using the flat side of the sponge, apply the powder with the same pat and roll motion for an airbrushed finish. You can also apply liquid or cream blush, highlighter, and bronzer with the Perfecting Makeup Sponge!
Dara: We are so excited about your setting powder, which is perfect for this time of year but also has the perfect finish for any season. Tell us about the process of creating it. What did you want the powder to accomplish? How did you make that happen?
YU-CHEN: I've been on the hunt for a good talc-free setting powder for the longest time, but it seemed like most top-selling formulas in the market continue to be talc-based. We formulated our Come Closer Perfecting Setting Powder with the same beauty principle that guided the development of our star foundation - this ultrafine mica and cornstarch-based translucent setting powder is more than just makeup. Infused with our proprietary complex of Tahitian pearl extract, Chinese herb Evodia rutaecarpa, and hyaluronic acid, our setting powder helps to further nourish the skin when layered on top of our serum-foundation. It sets makeup while extending its wear without stripping the skin of its natural radiance, and blurs the appearance of pores and fine lines for a filter-like finish. Like all of our products, it is also dermatologist-tested to be non-comedogenic and safe to use on sensitive skin. 
***
We could not be prouder to have been chosen as Orcé's first retailer. Read our Brand Spotlight here, check out the lineup here, and read our founder's thoughts on the meaning behind the brand here. 
You May Also like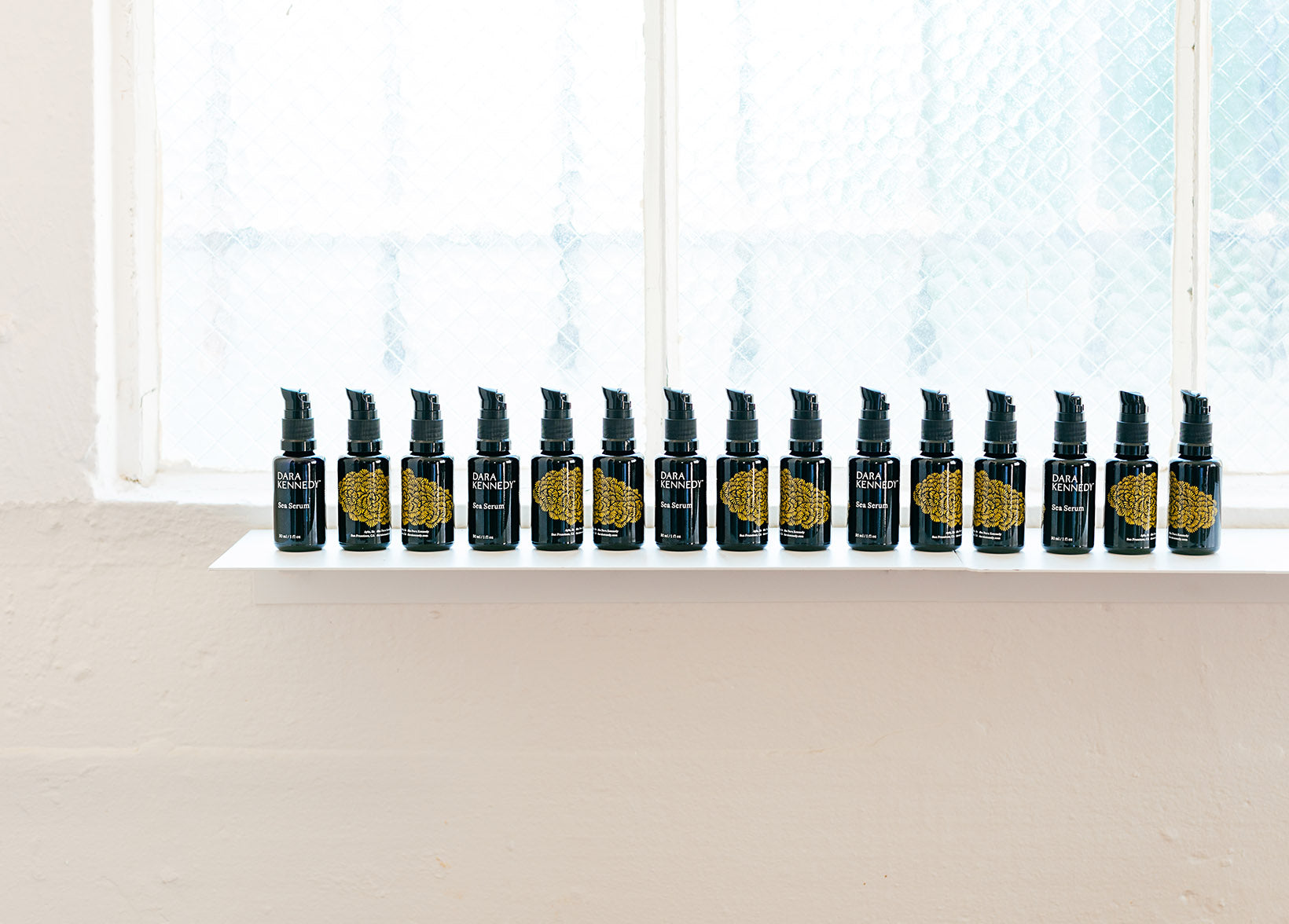 Hyperpigmentation is one of those skin conditions that increasing numbers of us struggle with, and it can be downright diabolical in many ways.