Manasi7 was created by Susanne Manasi Persson, a Stockholm-based makeup artist whose approach is at the same time deeply thoughtful and refreshingly boundary-crushing, inspiring us to mix and match and play. We asked Susanne to create a summer makeup tutorial for us, and she graciously sent us this detailed list of instructions; visit us on Instagram to see it in video format.
**
SUSANNE:
Summer is the season to unleash all the color when it comes to makeup — there's just something about the warm weather and sunny breeze that really has us wanting to experiment with a new color. From flushed cheeks to iridescent lids, there's no shortage of how you can combine these colors for a fresh state of mind, wearable all year long.
Focus on a hint of color on lips and cheeks with All Over Colour, Dianthus or Fuchsine combined with All Over Shine, Kaito on eyelids for a subtle iridescent dewy glow.
To create the look:
1. Start by moisturizing your skin with your favorite face oil, balm, or moisturizer.
2. To achieve an effortlessly even skin tone, mix any of the Skin Enhancer shades into your perfect match for your skin tone. Give your Skin Enhancer added luster and less coverage by mixing it with All Over Shine, Kaito before application. Apply with fingers or foundation brush.
3. As a concealer, apply the Skin Enhancer with fingers or concealer brush on areas that need more coverage.
4. Apply the Bronzelighter in Roseate with fingers or foundation brush as a cream bronzer on your cheekbones, temples, and under your chin.
5. Apply any of the Strobelighters that is suitable for your skin tone with your fingers as a highlighter on the top of your cheekbones, nose bridge and under your eyebrows (on the brow bone).
6. Dab All Over Colour, Dianthus or Fuchsine with fingers or blush brush on the apple of your cheeks as a blush and blend out evenly.
7. Apply a small amount of the Silk Finish Powder, Translucent with a powder puff or powder brush on the t-zone for setting makeup.
8. Gently dab All Over Colour, Fuchsine on lips if you prefer a subtle effect or add in layers for more color payoff. Apply with fingers or a lip brush.
9. Apply All Over Shine, Kaito on eyelids for a dewy, glossy, iridescent effect as well as on top of your cheekbones for an additional glow.
10. Brush your eyebrows gently with a spooly brush and add a tiny amount of All Over Shine, Cristallo to keep them in place.
11. Add Precision Mascara on your lower and upper eyelashes. 
Products used for creating this look:
All over shine – Cristallo & Kaito
Silk finish powder -Translucent
Skin Enhancer – Eburnean, Sarcoline, Beechwood or Jamocha
Strobelighter – Celestial, Sunrise, Elysian or Sunsubiro
You May Also like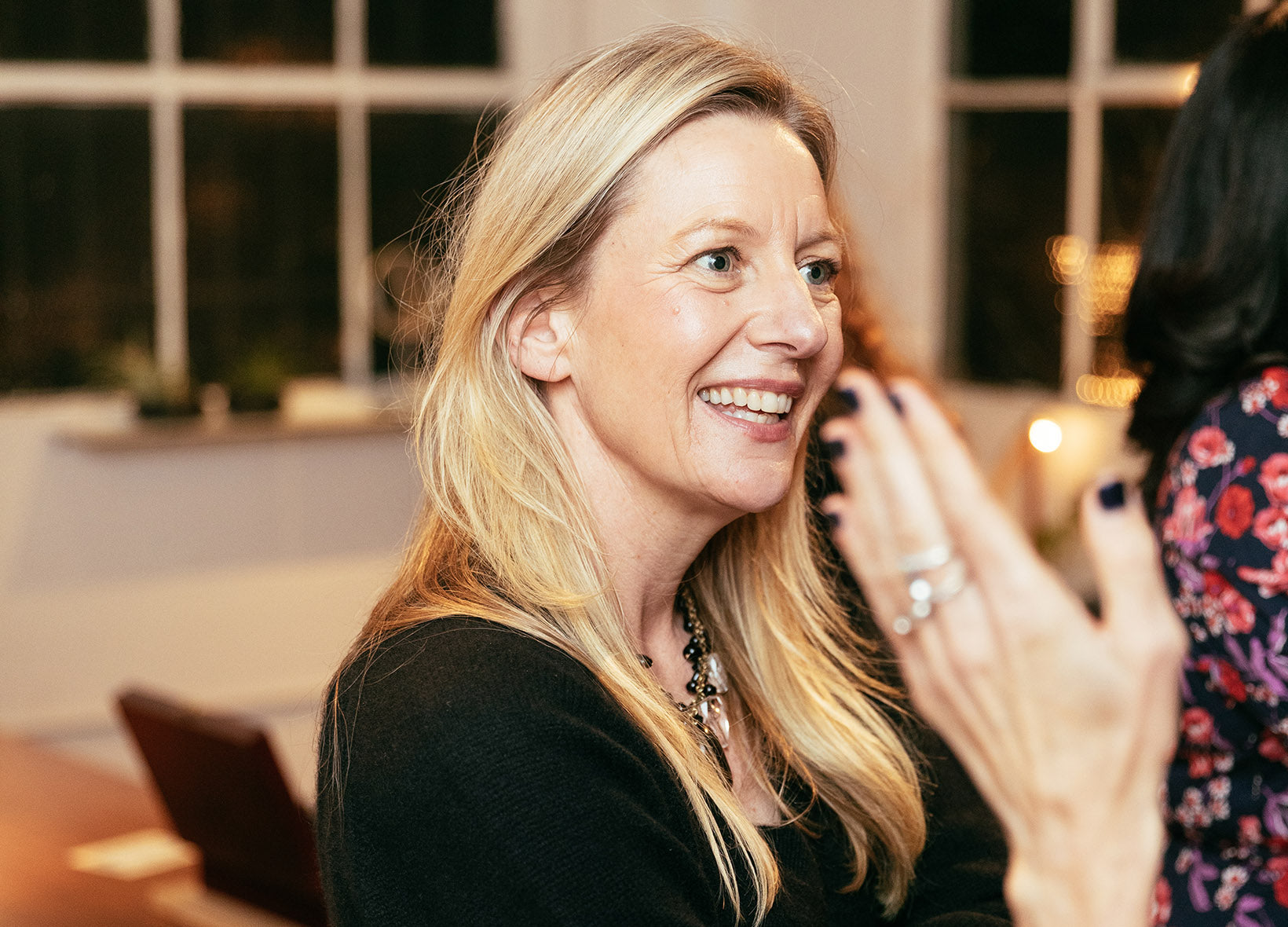 Annee de Mamiel shares a brightening face massage that's just the thing when your skin feels a little tired or you want to bring a little extra radiance to your skin.