We've heard from you — frequently — that there isn't a whole lot of information out there on perimenopause, menopause, and the skin changes that accompany both stages. Which, of course, made us want to double down on this fascinating topic.
Also of course, we had to ask the brilliant and beloved dermatologist Dr. Macrene Alexiades to weigh in: where skin is concerned, hers are among the most definitive opinions of all.
**
Ayla: Many women enter perimenopause without realizing it and find that their skin just seems a little different all of a sudden — perhaps there are more dry or oily patches, or skin seems more sensitive, or rosacea makes an appearance when it hasn't before. Can you tell us more about what we can expect to happen to our skin during this time, and why?
Dr. Macrene:
Perimenopause can start in your late 30s. Some early signs include hyperpigmentation on the upper lip and lateral forehead, and thinning of the hair on the scalp. This will often be accompanied by shorter menstrual periods and/or cycles. Other skin signs can include cystic acne in the mid cheeks or jawline, and as time passes, more wrinkles and skin thinning.
Ayla: What do you typically suggest to treat these conditions, either at home or in your office?
Dr. Macrene:
For melasma, I spring into action quickly for my patients. I write a prescription for a lightening agent, implement brightening peels, and give strong advice regarding sun avoidance, sunscreen use and sun protective clothing.
For the atrophy of skin, I start upping the ante with respect to skincare and cosmetic procedures. Regarding skincare, I escalate from application of Macrene Actives High Performance Cream to adding the High Performance Serum on top for added firming and collagen building.
Regarding procedures, my latest invention is microneedling radiofrequency with PRP, which has replaced resurfacing as my go-to because it has zero downtime and no risk of side effects or complications.
Ayla: Dryness is something that many women experience during menopause; we understand this is primarily related to the decrease in estrogen, as is the loss of collagen, which accelerates in menopause and results in sagging or crepey skin. Can you help us understand what's happening to the skin during this time, and why?
Dr. Macrene:
Dryness abounds both in the skin and mucosa due to diminishing estrogen levels. Estrogen has an important effect in boosting cells in the skin: it boosts skin thickness regarding the number of layers of skin, increases the collagen and mucopolysaccharide levels (including hyaluronic acid which retains moisture) in skin, and stimulates vascularity in the deeper layers of skin which is directly responsible for skin hydration.
Ayla: What about breakouts? Why do these tend to pile on to the list of menopausal skin conditions?
Dr. Macrene:
Unfortunately, shifts in the hormonal cycle can induce breakouts predominantly due to an increasing imbalance between estrogens and androgens. As estrogen levels fall due to the depletion of ovarian follicles that defines the perimenopausal period, androgens are in excess and have a net stimulatory effect on follicles in the skin. This is the underlying trigger for sebum production and acne formation. Androgen levels stay elevated throughout menopause and decline gradually.
Ayla: What do you typically suggest to treat these conditions, either at home or in your office?
Dr. Macrene:
In the office, I will sometimes recommend anti-androgens as a prescription, orally. Alternatively, I use devices and topical therapy to fight the breakouts. It is important not to burden the skin with additional triggers; therefore my tinted moisturizer and concealer are non-comedogenic - they are mica-free and talc-free so you can cover the blemishes and treat them with anti-inflammatory ingredients such as green tea, coffee and other tea extracts and antioxidants.
Ayla: We understand that there are many ways to chart a smoother course through perimenopause and menopause — whether those involve lifestyle changes (diet and exercise), supplements, or hormone therapy. Are there specific resources that you trust, or things that you've found to be helpful for your patients that others can ask their doctors about?
Dr. Macrene:
It is imperative that you have a very professional dermatologist who knows about menopause and a very experienced gynecologist who handles post-menopausal patients primarily as opposed to only pregnancy and delivery.
Regarding lifestyle, it is important to be in tune with your body's changing signals. For example, if you are experiencing fat accumulation and/or acne, you may need to decrease your intake of carbohydrates and dairy, and shift to greater intake of vegetables and legumes. Go with whole grains so that you have slow release of blood sugars. Satisfy the occasional treat you crave because your body may be signaling the need for more fat or sugar; restriction is problematic because it may lead to other issues, such as bingeing. Therefore, balance your diet with healthy components and satisfy your longing for fats or occasional sugar so you do not restrict and binge from lack of a regular intake of something your body needs.
Ayla: Is there anything else we should know about this topic?
Dr. Macrene:
I have pioneered a new area in medicine and lasers: lasers and devices in women's vaginal health. These devices and treatments, including fractional and radiofrequency technologies, reverse the atrophy or thinning and dryness that occurs in the vaginal area. I started working on this in 2005 and am happy to report that the discipline has grown to a very important therapeutic toolkit and it is providing quality-of-life saving treatments to reverse the pain, discomfort, and dysfunction of menopause to the women's vaginal tract.
In my textbook, Alexiades COSMETIC DERMATOLOGIC SURGERY, Chapter 16 is complete state of the art for women's genitourinary health!
***
We adore Dr. Macrene. Learn more from this brilliant expert on skin firmness and elasticity here; she has also shared her thoughts on collagen in topical and ingestible skincare with us here.
To take a deeper dive into perimenopause and menopause, here are some additional resources you can find on our blog:
- Watch a recording of our virtual Q&A with Dr. Tamara Neuhaus, The Cusp's Chief Medical Officer, and our founder, Dara, here.
- Read our interview about skin and body symptoms during Perimenopause and Menopause with Dr. Neuhaus here.
- For skin-specific information and suggestions, check out our blog posts with dermatologist Jeanette Graf, MD here and with skincare specialist Kristina Holey and star formulator Marie Veronique here.
- To learn how Traditional Chinese Medicine can address perimenopausal and menopausal symptoms, read our interview with Dr. Anna Gold here.
***
About Dr. Alexiades: Macrene, who holds a BA, MD, and PhD from Harvard, is a Diplomate of both the American and European Boards of Dermatology and Clinical Professor at Yale University School of Medicine. She runs a dermatology, laser surgery and research center in Manhattan and a lab-based skin care research company. Dr. Alexiades has numerous publications and discoveries in the fields of basic science, dermatology and laser surgery. Her practice and academic work are focused on topical dermatologic anti-cancer and anti-aging therapies, laser technology and skin rejuvenation. Learn more about Macrene's impressive background here, and shop the Macrene Actives lineup here.
Any topic discussed in this article is not intended as medical advice. If you have a medical concern, please check with your doctor.
You May Also like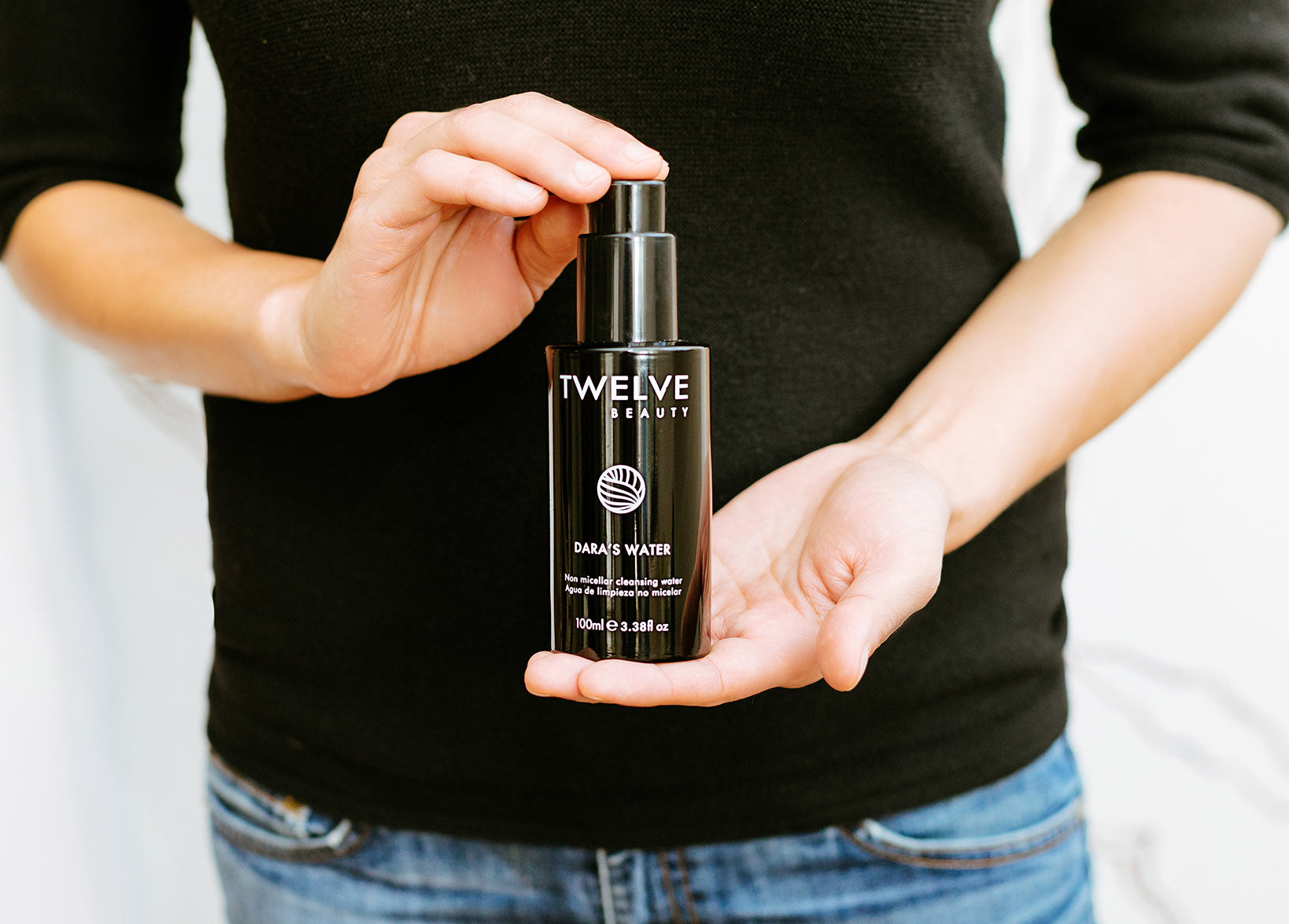 Find out which cleanser is always our first recommendation for removing sunscreen at the end of every day.